Himmel auf Erden – repeat and rapport – eine poetische Reise.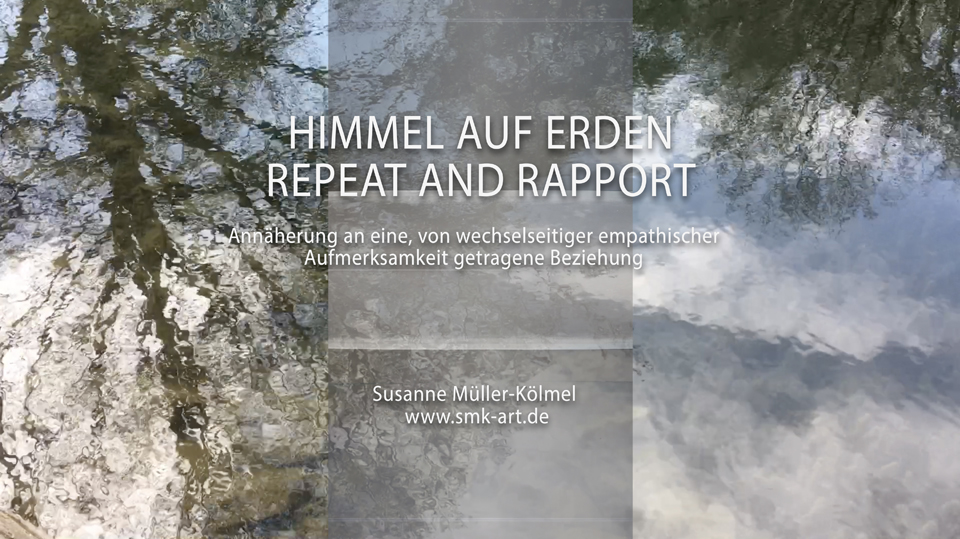 Eine experimentelle Arbeit im thematischen Zusammenhang der Auseinandersetzung mit modernen Arbeitswelten im 21. Jahrhundert. (Copyright Susanne Müller-Kölmel)
Eine kreativ spirituelle Annäherung an die ständige Wiederholung eines Motivs. Ein verschobenes Spiegeln verschiedener Teilchen und ebenso eine von wechselseitiger empathischer Aufmerksamkeit getragene Beziehung der Länge nach sich wiederholender Muster.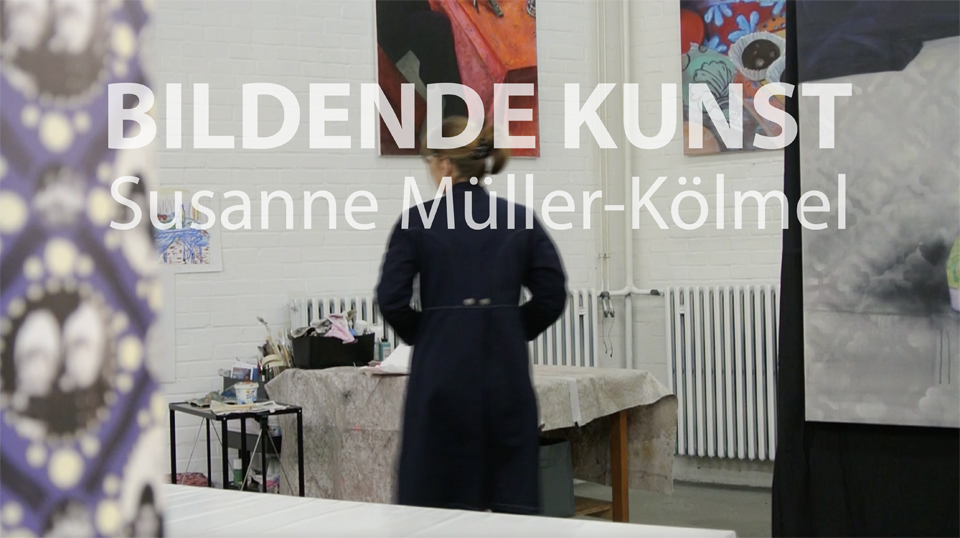 Susanne Müller-Kölmel bei der Arbeit im Atelier 2017. Ein Kurzfilm von Alicia Kremser
"Spirit – time is slipping into the moment"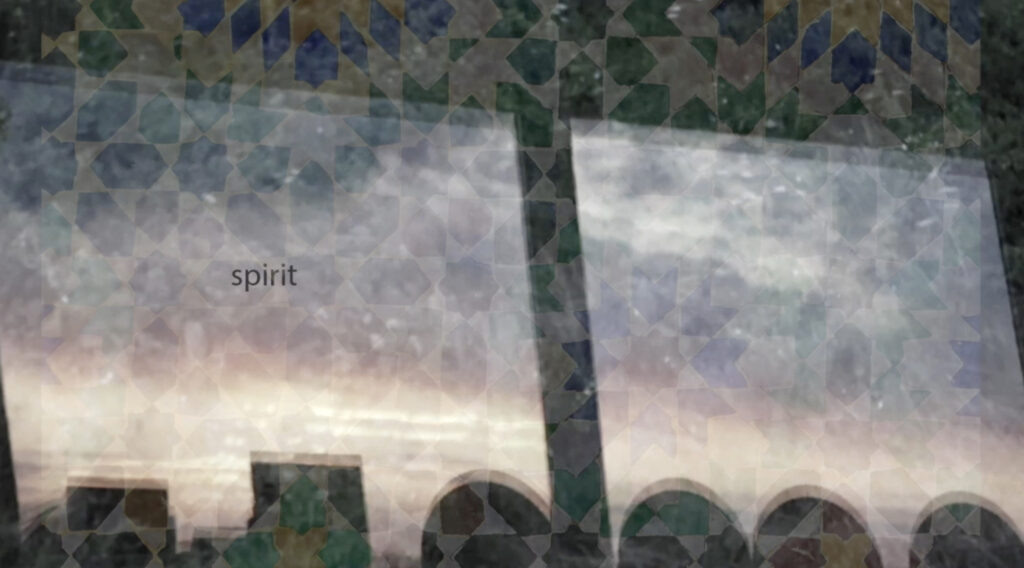 "Spirit – time is slipping into the moment" – In ihrem Video verwendet die Künstlerin Susanne Müller-Kölmel Momentaufnahmen ihres Aufenthaltes in Marokko aus dem Jahr 2019. Sie nutzt freeze frames typischer Muster/pattern des marokkanischen Kulturkreises sowie Standbilder aus ihrem täglichen Umfeld und ihrer künstlerischen Arbeitsaufenthalte im europäischen Kulturkreis und deckt mittels transparenter Überlagerungen in bewegten Bildern atmoshärische Eindrücke auf, die Ihr persönliches Erleben wieder spiegeln.
Das Projekt KONVERGENZ ist eine Initiative marokkanischer und deutscher Künstler:innen. Vertreten wird das Projekt in Marokko durch die Künstlergruppe 'Chamäleon' und in Deutschland durch die Künstlergruppe 'four+'.
Für dieses 2. Projekt "Window21" haben sich jeweils 5 deutsche und 5 marokkanische Künstler*innen auf den Weg gemacht, um sich im interkulturellen Raum 'Marokko/Deutschland' umzuschauen, Eindrücke, Visionen, Fragen und Betrachtungsweisen zu entdecken und offenzulegen.
Die entstandenen Werke werden digital ab dem 24.10.2021 und zu einem späteren Zeitpunkt in Präsenz ausgestellt. https://www.facebook.com/project.konvergenz/
work in Progress – Tuschzeichnungen im Zeitraffer
Waterstand – Telpost/Millingen
Die freischaffende Künstlerin Susanne Müller-Kölmel arbeitet vom 15. bis 26.Juli 2020 mit Blick auf den Rhein im Telpost Millingen.
Das Wasser gibt das Wasser nimmt
Oben Schwimmen I, "ich hatte einen Traum", Fundstücke bearbeitet (Gestein und Treibholz)
Oben Schwimmen II, "ich hatte einen Traum", Gipsguss bearbeitet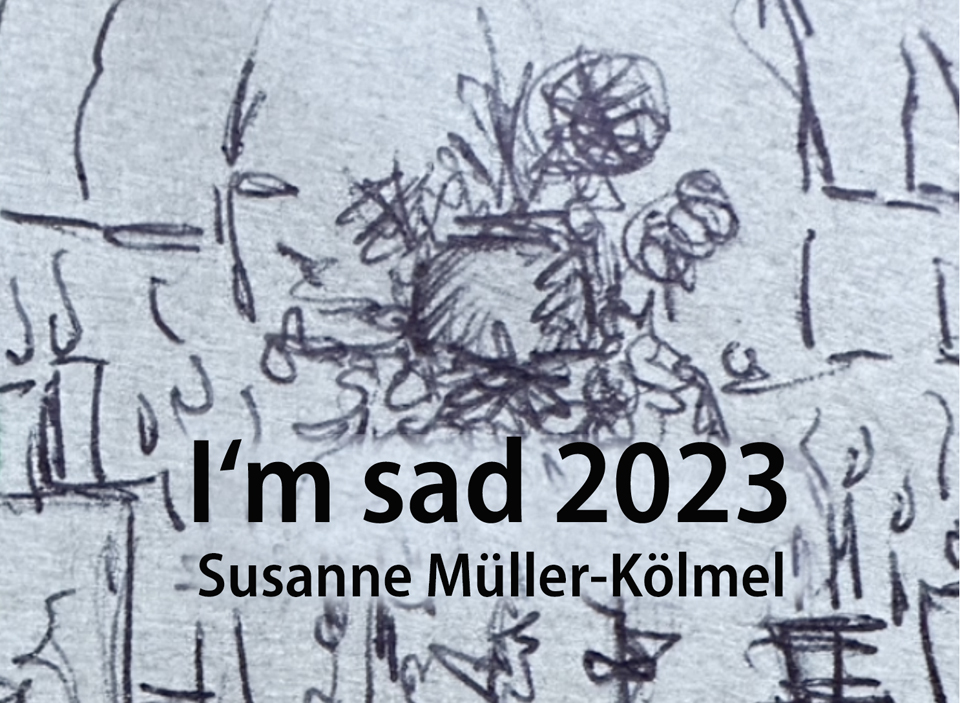 In diesem Video "I'm sad" thematisiere ich das Thema Verlust und Trauer. Auszüge aus meinem "MEMORIAL BOOK PROJEKT" Februar/März 2023.